Aussie Music!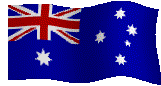 There are many bands in Australia some not known out of Australia, so I've made this page to tell you about a few of them, To know more about them hit the link which will take you to a page about them, while you are there listen to some of their music.
Human Nature: a four piece singing group consisting of Andrew, Phil, Toby and Mike, they met at a New South Wales High School, Andrew and Mike being brothers.
silverchair: formed in 1992 in Newcastle, consists of Daniel Johns, guitar/vocals; Ben Gillies, drums; Chris Joannou, bass were chosen over 800 demo's sent in for a competition, the song "tomorrow" was recorded as part of the prize, from there a Sydney radio station played the song, getting many requests to re-play it.
Bachelor Girl: is a duo of consisting of Tania Doko (Vocals), and James Roche (keyboards, backing vocals) in Australia they have released songs; "Buses and Trains" "Treat Me" and "Lucky Me".
Savage Garden: was born in 1994, after in 1992 Daniel advertised for another musician for a band he was already in, from there they recorded a song getting in debt as they did so, they played their first concerts to pay back their creditors.

The Superjesus:they combine a mixture of alternate rock and grunge, the first album is called Sumo.

The Living End: a three piece punk/rock a billy group from Melbourne, with Chris Cheney guitar/lead vocals, Scott Owen double bass/backing vocals and Travis Dempsey drums
Jebediah: from Perth a four piece band, songs could be called alternative rock.
Spiderbait: a three piece punk rock band the members being Janet vocals/bass, Damian guitar, Kram drummer.They have been together for 3 years and come from Finlay, in New South Wales.
Tina Arena: started off on an Australian television show The Young Talent Time, she became an instant favorite, in 1994 she released her first single from an album called "Don't Ask" the song being Chains.
The Whitlams: formed in late 1992 in suburb of Sydney the band consists of Tim Freedman keyboard/ vocals; Tim Hall guitar/vocals; Chris Abrahams keyboards.
Frenzol Rhomb: a punk rock band formed in 1994 the band includes Jay vocals; Lex bass/vocals; Gordy drums; Lindsay guitar.




Jimmy Barnes: sometime singer the group Cold Chisel, has also brought out his own CD's a mixture of light rock with a bit of loud singing through the songs.
Nick Cave: a man of many facet's has acted in a few movies,(Wings of Desire,Johnny Suede),has written a book and sings, his songs can either be moody or light hearted.
The Mavis's: five piece band includes a brother sister team that duet on most song the music being punky fuzz,in the group are Andera Vendy drums/percussion; Becky Thomas vocals/guitar; Matt Thomas vocals/guitar; Nick Gill guitars; Josh Alexander bass.
Powderfinger: five piece band from Brisbane Queensland, the group includes Bernard Fanning (vocals, guitar, keyboard), Darren Middleton (vocals, guitar), Ian Haung (vocals, guitar), John Collins (bass guitar), Jon Coghill (drums, percussion).



Kate Cebrano: started of in a band at a very young age and has been around in Australia's charts since, has many different styles of singing from jazz to pop, most recent cd The Best of Kate Cebrano.
Kylie Minogue: was first noticed in a Australian Soap Skyways which also starred Jason Donovon. From neighbours to her first recording Locomotion she has grown as an artist and performer.
Taxiride: This band consits of 4 males Tim Watson, Jason Singh, Tim Wild and Dan Hall, all 4 play a guitar and all 4 sing the songs,
with this a melodic sound appears, their voices all blend well together making their songs sound wonderful.
Killing Heidi: group consists of brother and sister Ella (lead singer) and Jesse Hopper (guitar), Adam Pedretti (drums), and Warren Jenkin (bass). Ella and Jesse are the main song writers their debut single was Weir which was quickly picked up by mainstream radio stations.
Vanessa Amorosi: growing up in a family who's parents were both professional singers/dancers, it was no shock when Vanessa who from the age of 4 was having dancing lessons startied to perform in front of crowds, while singing at her parents resturant one night she was seen and asked if she would like to record some songs the rest is history with 3 songs out so far and an CD album that went to number 1.