Sydney Olympics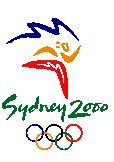 The Sydney 2000 Olympics were held between Friday 15th September to Sunday 1st October.
The Paralympics were held between 14th October to 24th October.
To make every Australian feel that they are part of the games the torch was carried through almost every town of Australia, the relay went for 100 days going through an estimated 1000 towns.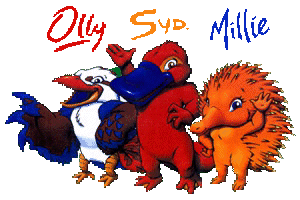 For the Sydney 2000 games 3 mascots where chosen to represent different abilities:

: is named after the olympic games to represent the universal friendship for the games and report on any new Olympic developments.
: being named after the place the games are on Sydney, he represents the athletes and communicate the word of the green games.
: named after the Millennuim, she is to help keep the public informed of the Olympic journey towards 2000.
To know more about the Sydney 2000 Olympics click on the Sydney 2000 logo to the Official Site of the 2000 games.