Sydney !
Hi my name is Alix I live in Sydney Australia which was formed after convicts where put ashore here in 1788, they put tents to live in around the harbour, which is now called The Rocks, it is a historical turned shopping area, on the opposite side Captain Arthur Philip put his tent up which is close to where The Sydney Opera House is now, it was designed by Danish architect Jorn Upton.
.
. .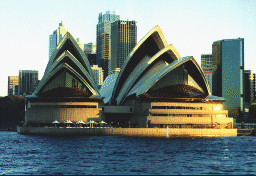 . The Sydney Opera House
Sydney is an area filled with great history, starting with The Cadmans Cottage which was built in 1816 as barracks for the crew of the governer's boats and Fort Dennison built around 1855, built to protect Sydney during the Crimean War. The Queen Victoria Building (known as the Q.V.B) which was built in 1898 as an area to buy food supplies, in the building is a Wishing Well with a statue of Queen Victoria that was given to Sydney from The people of Ireland when the Queen Victoria Building was re-furbished in 1985.
.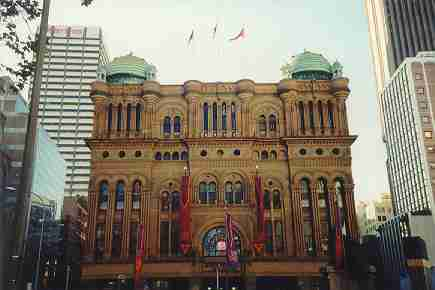 .

.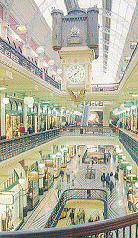 The Queen Victoria Building. .Inside the Queen Victoria Building.
click on picture's to find out more about The Queen Victoria Building
. .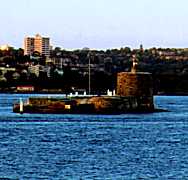 Fort Dennison

In Sydney there is much to do from going to Sydney Tower to view the surronding area, Hyde Park Barracks built in 1819 which in the early days held convict workers, Sydney Observatory built in 1858, the Sydney Aquarium, The Sydney Harbour Bridge completed in 1932, Star City Casino, Chinatown, Darling Harbour with The Chinese Garden of Friendship, a Shopping and International Food Court also The IMAX Theatre which shows films on a giant screen more than eight stories high. We also have two areas one famed for the street life and thriving cafe culture called Kings Cross also Darlinghurst, which holds The Gay and Lesbian Mardi-Gras Parade held every year along Oxford Street during February or March.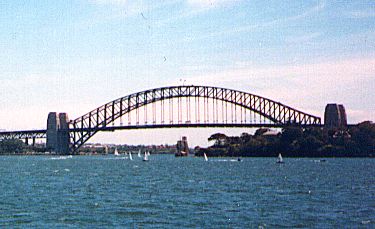 . .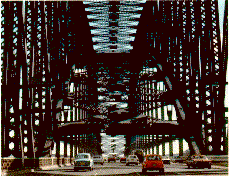 The Sydney Harbour Bridge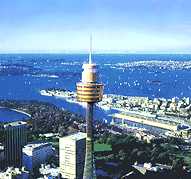 Sydney Tower



.